Fogg is a deodorant brand launched in 2011 by Vini cosmetics.
It is owned and marketed by Mr. Darshan Patel, the man behind successful brands like Krack cream, Itchguard, Moov, Livon, and Dermicool. He seems to be writing the same success script with Fogg as well.
Within 2 years, Fogg took the deodorant industry by storm and became the market leader.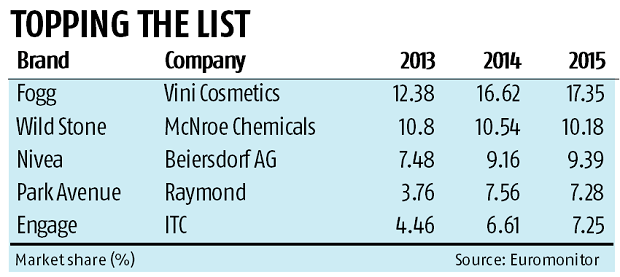 How did a company go from zero to becoming the top market share holder in just 2 years?
Let's dive deep into it.

Unique Selling Point
Before launching Fogg, Mr. Patel conducted thorough research.
"For research, I go to consumers and ask them to name seven brands in a particular category. For deodorants, they would name 10 brands. So there was no place for me to enter," recalls Mr. Patel. But the research also threw up other insights. "The biggest complaint about most deodorants was, 'My can is getting over fast'. So we started looking into it to see if we could find a mechanism to fix the issue. This is how we found our USP: "A deodorant without gas."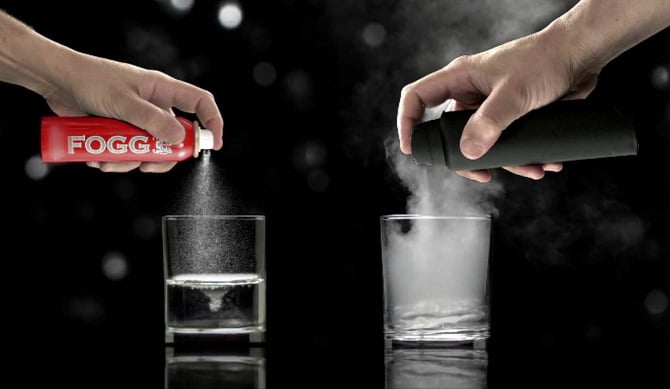 In its first month, Fogg sold 150,000 cans and in the following month, 260,000 cans . By the end of the fourth month, it was selling a million units.
Finding out a unique selling point is very important for any company.
"The world doesn't need another Dell or HP. It doesn't need another manufacturer of plain, beige, boring PCs".

Steve Jobs
If you don't have anything different, anything unique about your product, why will the audience change their current choice?
Marketing strategy
When Fogg was launched, its marketing campaigns majorly focused on highlighting their USP, i.e. a deodorant without gas. Every competitor of Fogg like Axe, Wild stone, engage, etc was marketing their product in the same way.
Their ads were all the same, just showing the same thing in a different way.
As you can see, these ads are 90% entertainment and 10% information. Plus the entertainment part is also the same, i.e. girls getting attracted to guys who wear the respective brand's deodorant.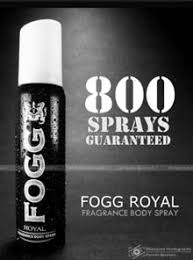 But Fogg took a different approach, it focused on conveying the information rather than pure entertainment.
It focused on showing customers that their product is true value for money, guaranteeing 800 sprays per can, targeting other brands, saying they are all gas.
This traditional marketing strategy worked well for them as, within 2 years, they became the market leader.
Then came "Fogg chal raha he", one of the most viral ads in India's history.
It would be an understatement to say that if you asked someone, "kya chal raha he" in 2016-2017, each and every person in India would say the same thing- "Fogg chal raha he"
It felt like Fogg took a pledge to let everyone know that they are the market leaders now.
And I have to say, they did a pretty good job. These ads were short, catchy, and kind of stupid. But they did the work, as everyone was talking about these ads.
People made memes on it, joked about it but that's the purpose of viral marketing, to make the content viral.
---
Fogg still holds the crown in the deodorant industry with an 18% market share in a Rs 3047 crore segment nationally.
It has already made forays internationally with about Rs 100 crore of Vini's revenue coming from global markets. Mr. Patel is eyeing expansion across 30 countries with Brazil, South Africa, and Nigeria being the key markets. He is planning a major push to establish Fogg in Brazil, which has a deodorant penetration of 95%. (source: Forbes)
---
No copyright infringement is intended.
If you like this case study, feel free to share it with your friends.
Click here to read more case studies like this.
You can contact me at @rawatmehul19@gmail.com