Startup culture
Before we get into why they both are locked into a race to lose, I want to ponder upon something really important, really quick:
The startup culture all around the world is becoming more and more toxic, day by day. A startup is meant to solve a problem that people are facing but these days entrepreneurs are trying to solve problems that are easy to solve instead of solving problems that actually need to be solved.
Not you, Elon, you're the greatest!
Due to this, we are seeing unnecessary startups all around the world, aiming to solve problems:
Which are not even real problems
Which are not important and don't need to be solved
Which are created by these startups themselves
We need to put an end to this culture.
I know that many of you will have contrasting opinions about the above-mentioned argument, but, believe me, we are digging a hole for ourselves by solving problems that don't need to be solved, that aren't real problems. These startups, these apps are making us fragile, lazy, and weak.
Technology is meant to empower us, not weaken us and most of the new startups are weakening us.
The main selling point of almost every startup nowadays is providing convenience to consumers, making their life easier: you don't need to do anything, just sit in one place with your mobile phone all day and everything will come to you.
I feel that this is very unhealthy for us. These ideas might look helpful in the short term but they can be very detrimental to us in the long term.
So, instead of working on ideas such as: get anything delivered at your doorstep, best filter app for the camera, a newer social media that is more addictive, or switching on/off home appliances with your mobile, we need to solve problems/focus on problems that actually matter, like depleting fossil fuels (Electric vehicles), incurable diseases (AIDS, cancer), wealth inequality/poverty, climate change/environmental issues, mental/social health, education for all, clean water and food, mars and further galaxy, etc.
That's just my two cents (my two pennies worth opinion)
Zomato vs Swiggy
Now, let's discuss why Zomato vs Swiggy is a race where there are no winners-
Zomato and Swiggy are among the top 10 valued startups of India. Both are the two biggest online food delivery platforms in India.
Revenue in the Online Food Delivery segment is projected to reach US$11,666m in 2021. Revenue is expected to show an annual growth rate (CAGR 2021-2024) of 7.9%, resulting in a projected market volume of US$14,670m by 2024.
Swiggy and Zomato have been battling for gaining the top spot in their industry for a few years now. In almost every aspect, they stand next to each other –
| Measure | Zomato | Swiggy |
| --- | --- | --- |
| Valuation | $3.9B | $3.6B |
| Funding | $1.9B | $1.6B |
| Daily orders | 1.2M | 1.5M |
| Revenue(FY20)* | 2486cr | 2,956cr |
| Expenses(FY20)* | 4,628cr | 6,864cr |
| Losses(FY20)* | 2,451cr | 3,909cr |
| Losses per day | 6.5cr | 10.7cr |
*Inc42
This race to gain the top spot has been unhealthy between them, they have locked each other into a race that is solely investment-driven and loss-ridden.
Both looking to cut each other's profits, Zomato and Swiggy have been battling to win the industry by giving the customers endless offers and discounts and running endless marketing and PR campaigns. Due to which, both Zomato and Swiggy are losing crores every day, as mentioned above.
But the fun part is: there will be no end to these discounts or advertisements. Why? because when one stops, the other starts.
What both Zomato and Swiggy seem to ignore is the fact that the Indian audience is loyal to none when it comes to saving money.
When ordering a dish, whichever app gives a better deal would be the app to order from, period.
If Zomato or Swiggy think that they have a loyal audience, then they are mistaken because they are the ones who hooked us onto this 'discount culture' in the first place.
They are the ones who spent crores on attention-seeking advertisements each day just to lure customers to use their app and order more.
They are the ones who got into this unhealthy competition to cut each other's profits and gain more customers.
And, now they think that we'll keep ordering at the same pace in the future without the discounts and ads? Nope, not happening 🙂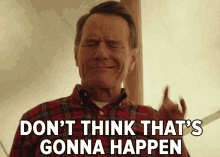 What they were trying to do, was to imitate the cab industry (Uber, Ola) in India. Copy their loss-leading model- promos and discounts at first to attract the consumers until they get used to, or rather dependent on their services and then charge higher fares to earn profits.
But when it comes to food delivery, this is not the scenario.
No-one remembers the name of their last cab driver but almost everyone remembers the name of the last place they ordered their food from. The focus point in cabs is the platform whereas the focus point in food delivery is platform+restaurant.
For example, in today's world it's easy for restaurants to start their own delivery service (directly order from restaurants) but almost impossible for cab drivers to get rides independently.
If another newly funded app comes in the picture which offers the restaurants a better deal and customers, better discounts, the switch would be not-so-hard in comparison to somewhat similar happenings in a cab service.
Both Zomato and Swiggy are locked in a race that would only end if one buys the other one out, which would never happen because whenever one of them starts facing some danger, they easily secure new funding because of their "future potential" and them being an industry front runner and boom, the cycle starts again.
This is a cycle that would never end, they will keep on receiving funding, giving discounts, running advertisements, and face heavy losses, as the moment they try to break this cycle, they'll both get replaced by some third app!
But what do we lose? Nothing.
*Genius* companies, *Genius* investors. No one will buy the other one out but both will continue thinking that they can.
We the customer are the real and only winners here, Yay.
We just need to choose the app which gives us better discounts and keep the cycle running, lol.
---
Thanks for reading.
If you liked this article, show us some love in the comments 🙂
Read more case studies like this here.